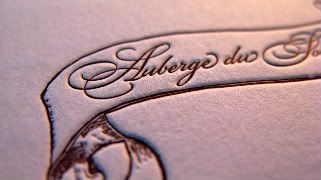 This is a close up of color-one of a large program which I'm printing right now. 
I get a lot of requests for enviromentally-friendly papers and my cotton/rag paper is perfect.
Not only is it tree-free and lasts for Centuries, but it prints beautifully

Still a work-in-progress and I'll show the final piece when I'm done!